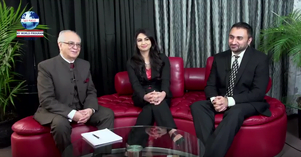 We have some exciting news to share!
Our firm has been invited to appear on a new international Afghan television program, Shakha-E-Dunyah. Shakha-E-Dunyah is aired twice a week on Payame Afghan TV, a satellite television network based in Los Angeles, California. Payam-e-Afghan is an Afghan channel that features news, music, and entertainment shows in primarily the Dari and Pashto languages.
It is broadcast all over the world and reaches thousands of viewers every week. Attorney Sharifa Abbasi (who speaks fluent Dari), will make a weekly appearance on the show and will discuss an important immigration topic each week. Click on the links below to watch her in action!
https://www.youtube.com/watch?v=-DkBizMjuVI
starts at 18:02
https://www.youtube.com/watch?v=6Wk4ozcDLqY
starts at 36:51
Sharifa Abbasi, Esq.