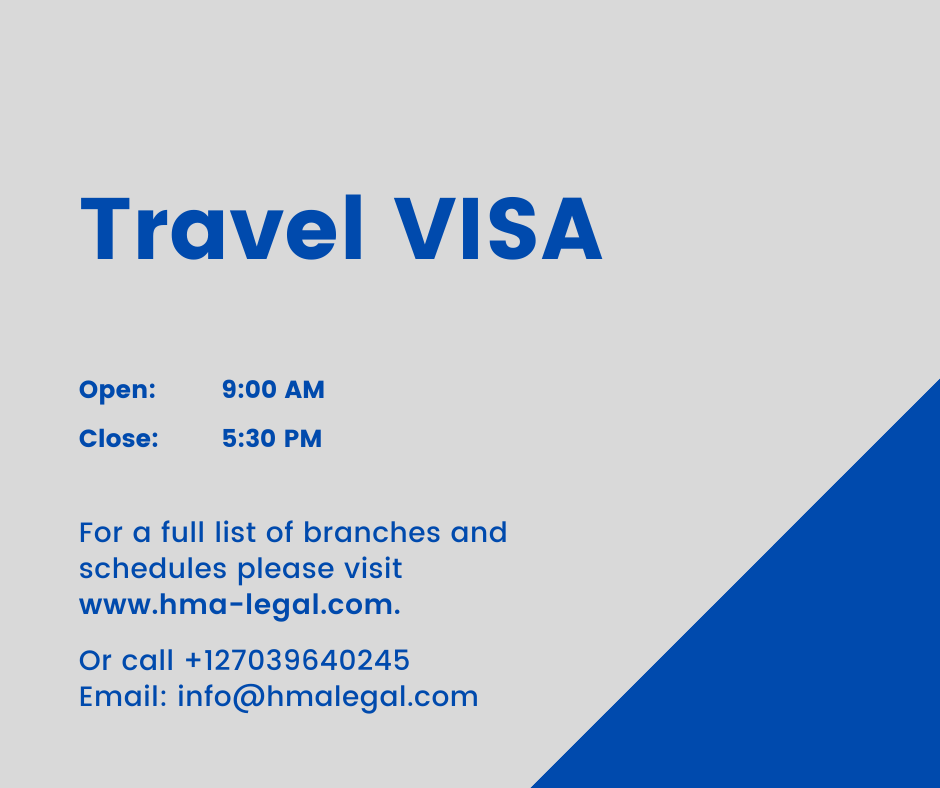 What Is A Travel Visa?
Generally speaking, if you wish to travel into any foreign nation, you're required to possess a travel visa. In the same vein, the United States requires all persons seeking entry to possess a travel visa. What's more is that your visa is tailored to the purpose of your entry into the United States.
Are you just visiting the US for a short period? Then the nonimmigrant visa is just for you. Maybe you're just in the United States for a bit of tourism, the B-2 visa is waiting for you. You could even apply for a visa to cater for both visiting and tourism. If you're looking to reside in the United States, then you'll need to apply for an immigrant visa.
Types of Travel Visas
There are basically two types of visas that cut across different purposes.
– The Immigrant Visa; this caters for persons wishing to stay longer or gain permanent residency in the United States.
– The Nonimmigrant Visa; this visa allows for temporal entry and residence in the United States. It cuts across several categories ranging from visas for short visits, tourism, business consultations, contractual meetings, educational conferences and science conventions among others. Under the Nonimmigrant Visa, there is a visa for each unique purpose of entry into the United States.
How To Apply For A Travel Visa
There are certain steps to take in order to secure your visa. These steps are straightforward and include;
– Purpose;
before applying for a visa, you need to determine your purpose in the US first. Are you going to the US for a short visit? A medical trip or an academic pursuit?
– Applicable Visa;
your purpose determines your visa. If you're looking to reside permanently in the US, then opt for an immigrant visa. But if you're going on a short visit, you're definitely looking for a visitor's visa under the non-immigrant visa category. The US Embassy in your nation would be of help in determining the appropriate visa for you.
– Visa Waiver;
the Department of Homeland Security has 39 countries listed in its Visa Waiver Program. Hence, persons from the listed countries don't need to apply for a visa when traveling into the United States. Their purpose must fall under the B1 (business) and/or the B2 (tourism) visa categories. Plus, the visa waiver only grants access into the US for a period of 90 days.
– Form DS-160;
once you've figured out the visa applicable to you, you'll need to file the Form DS-160. It is an online nonimmigrant visa application that's compulsory for all traveling persons. You can find it on the USCIS website or let the HMA Law Firm assist you.
– Visa Fee;
each visa comes with a fee that must be paid. You'll need to pay the non-refundable visa fee in order to secure your visa application.
– Visa Interview;
after applying for a visa and paying the required fee, you must schedule your visa interview with the U.S. Consulate. It is highly important that you honor the interview. Failure to attend the interview would frustrate the entire application process.
– Documents and Evidence; the slightest error,
forgery or concealing of important information could terminate your visa application process. Hence, it is important that all your documents are verified and updated. In case of documents and evidence not written in English, please ensure that you attach a translated copy.
Get It Right With HMA Law Firm!
We understand how delicate the visa application process is, and we're here to help. At the HMA Law Firm, Virginia, we have a history of giving our very best to all matters of immigration for our clients. We won't stop trying to resolve your problems until we have turned every stone.
Our experienced attorneys are available and ready to help. Talk to us today.