TEMPORARY PROTECTED STATUS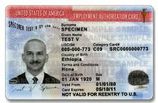 What is Temporary Protected Status, and what does it allow immigrants to do?
Temporary Protected Status, or TPS, is a temporary immigration status for certain eligible foreign nationals from designated countries, who are already in the United States and cannot return safely to their home country due to natural disasters (such as hurricane or earthquake), armed conflict (such as civil war) or other extraordinary and temporary conditions. Individuals without nationality who last resided in a TPS designated country may also be granted TPS.
As of September 2017, immigrants from the following designated countries may be eligible for TPS:
El Salvador
Haiti
Honduras
Nepal
Nicaragua
Somalia
Sudan
South Sudan
Syria
Yemen
During a designated period, TPS beneficiaries may remain in the United States and obtain employment authorization document(EAD), as long as they continue to meet the terms and conditions of the TPS status.
Remember, each country has different physical presence requirements. If you are late, you may sometimes still qualify under certain narrow circumstances. And if you are convicted of a second misdemeanor or any felony, you will lose TPS status and be subject to deportation.
TPS is a temporary immigration benefit that does not automatically lead to lawful permanent resident status (LPR, or green card) or give any other immigration status. HOWEVER, with TPS you may still apply for and receive nonimmigrant status, file for adjustment of status based on an immigrant petition, AND apply for any other immigration benefit or protection for which you independently qualify.
A TPS designation can be made for 6, 12, or 18 months and extended on an annual basis at the discretion of the Attorney General's Office.
What Documentation Do I Need for the TPS application?
Applications for TPS are required to submit Form I-821 (Application for Temporary Protected Status) and its fee. You must also file Form I-765 (Application for Employment Authorization), regardless of whether you want an Employment Authorization Document (EAD) or not. Along with these forms, you must submit few supporting documents and evidence of nationality.
Travel While on TPS:
If you have TPS and wish to travel outside the United States, you must file Form I-131, (Application for Travel Document), and follow the instructions for advance parole. This document gives you permission to leave the United States and return during a specified period of time. The TPS recipient will receive written notice of approval or denial of the application from USCIS.
If you need immigration help or advice on this or other issues, please call our immigration law office at (703) 964-0245 and schedule an immigration consultation with one of our attorneys
today.
Prepared by Hala Kaddo
Read more on Temporary Protected Status