TPS FOR YEMEN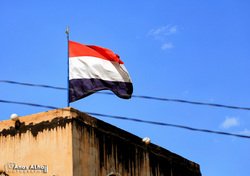 UPDATED 1/4/2017
Ongoing armed conflict in Yemen has led the Secretary of Homeland Security to redesignate YEMEN for TPS (Temporary Protected Status) effective January 4, 2017, and running through September 3, 2018.
If you reside in the US as of March 4, 2017, are a Yemeni national (or last habitually resided in Yemen) and meet other requirements, you may apply for TPS.
If You Already Have TPS For Yemen
If you already have TPS, you must file your extension by March 6, 2017. What's great about this redesignation: Your existing #TPS work permit (with a marked expiration date of March 3, 2017) is auto-extended to September 3, 2017. You may need to explain this to your employer.
If You Do Not Have TPS For Yemen
If you do not have TPS, you can apply for the first time until July 3, 2017. You must show continuous presence in the US from March 4, 2017 onward, so you should take a dated photograph of yourself next to a well-known US landmark, collect mail with your name and address, copies of your lease, bank statements, paycheck stubs, or anything else to show your presence in the US. Do it NOW.
If You Also Have A Pending Asylum Case (Form I-589)
If you also have a pending asylum case, you need not apply for a TPS work permit, but you absolutely should file for TPS as an additional form of protection.
If you file for a new work permit, please remember the filing fee is now $410. Do NOT send the old fee of $380.
Contact us with any questions.
TPS IN GENERAL
Applicants who are eligible for TPS are required to prove that they meet all criteria for eligibility which includes continuously residing in the U. S. since Sept 3, 2015 and being "continuously physically present in" the U.S. since Sept 3, 2015.. Applicants will also undergo rigorous security checks and any applicant with a criminal record or who is likely to be a national security threat will not meet eligibility requirements for TPS.
Benefits: For those that qualify, this is a way to get a work permit and actual status, while avoiding unlawful presence. It's better than qualifying even under Deferred Action (for childhood arrivals or for parents) because it gives actual status. It provides another layer of protection. And it's easier to obtain travel authorization (advance parole) under TPS than under deferred action, which can lead, for certain people, to permanent residence under Matter of Arrabally.
Asylum: If you qualify, you may also simultaneously pursue an application for asylum, and if your asylum is not approved, you will not be placed in removal (deportation) proceedings. So, much of the uncertainty surrounding asylum can be eliminated via a TPS filing.
Pointer: We remind you to take a picture of yourself holding an American newspaper, or have a photograph taken of you next to a recognizable monument, on or before March 4, 2017. Get the evidence you'll need now. Right now it's easy to prove your physical presence. Contact a lawyer for assistance.
Fee Waiver: Applicants can ask the USCIS to waive fees based on proven inability to have the money to pay through the filing of Form I-912, Request for Fee Waiver, or through sending in a written request. All requests for a fee waiver have to include all necessary supporting documentation. USCIS will turn down any TPS applicant if the necessary fee has not been included or if a properly documented fee waiver request has not been included.
If you are in doubt as to how to approach TPS you should contact an experienced immigration attorney for legal advice before next year's deadline has been reached. Failing to adhere to deadlines is a lost opportunity for you.